( Disclaimer: As an Amazon Associate, we earn commissions from qualifying purchases at NO additional cost to the customer.)                                          
If you are looking to plunge into the world of juicing and want to buy the best juicer, then you cannot overlook the major factor in juicing i.e. cleaning. Maximum nutrient absorption, weight loss, better skin, better health… there are so many things we loved about juicing. But most daunting task is clean up after juicing. It also demotivates you from juicing. Due to the hectic schedule, we may not have time for clean up after juicing. It is the best way to find the juicer which is easy to clean. So, today we come up with the Best easy to the clean juicer. Also, go through our comprehensive buying guide that helps you to choose the best.
Significance Of An Easy To Clean Juicer
When you make a juice with juicer the seeds, pulp, and skin can stick into the internal parts. You should clean that internal parts otherwise it may damage internal workings. There is also the risk of bacterial growth. It adversely affects the efficiency of a juicer and your healthy juice. If you find cleaning of juicer is difficult and time-consuming, it will discourage you from juicing. So easy to clean juicer saves your time and serves hygienic juice every time.
What To Look For When Buying The Easy To Clean Juicer?
Following are the major factors you should consider before buying the Best easy to clean juicer.
1. Clean-up time
As we said before clean-up is major tedious task after juicing. Before buying a juicer get to know the amount of time takes for cleaning process of the juicer. So that you will not regret to your buying decision.
2. Easy to assemble and disassemble
Before buying a juicer look for the ease with assembling and disassembling a juicer. If there are any special tools required to dismantle the parts or it can be done manually. Easy assembly and disassembly save your cleaning time too.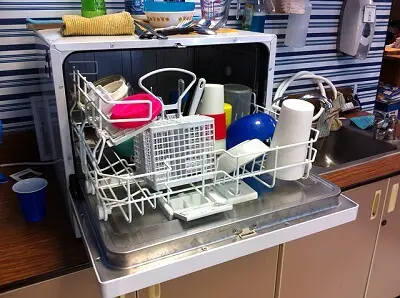 3.Dishwasher safe
Due to having a busy schedule, most of us don't find the time for clean-up after juicing. It is easy to wash it with   dishwasher. So look for the juicer, if their parts are dishwasher safe or not.
4.Additional accessories
Many juicers come with cleaning accessories and additional accessories for different functions. Cleaning brush is essential to clean the pulp from the screen and other parts. Selecting the juicer with accessories would save your money on additional purchases on it.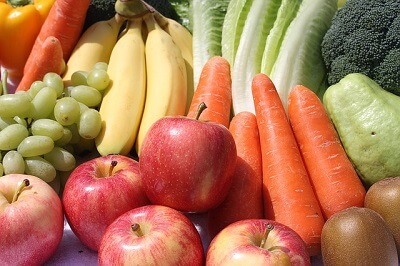 5. Produce to make a juice
If you simply want to juice the fruits like apple and banana, you don't need the high-powered juicer that comes with fancy bells and whistles. You need simple juicer according to your requirement.
If you want to juice the fruits and vegetables with different array and need more than juicing function, go with the high-powered and versatile juicer.
Click here for Best Juicer Under $300
How To Clean A Juicer?
It is important to make juicer clean and bacteria free after each and every use. If you are going to use a juicer on regular basis, then it is imperative to clean it regularly. When you use the juicer continuously, there is the high possibility of gunk build up. It leads to bacterial growth and ultimately health problems. So, it is essential to clean a juicer regularly.
Top 10 Best Easy To Clean Juicer
Now a day most of the latest juicers in the market are wonderfully easy to clean. Following are top 10 best juicers you will find easy to clean.
1. SKG New Generation Masticating Cold Press Juicer
SKG is a relatively new brand in the market if you compare with brands like Omega and Breville. But it gets popular in the very short period of time due to its quality and efficiency of juicing. Its SKG New Generation Masticating Cold Press Juicer has no any exception. It is highly rated juicer on Amazon.
This vertical masticating juicer comes with a sleek and modern design. It comes with 240W AC motor operates at slow speed of 60 RPM. The slow speed minimises heat build-up and oxidation. All parts of the juicer are TRITAN food grade material and BPA-free. It has dual-stage juicing system for high yield of juice.  It can produce 90% of juice depends upon your ingredient. It comes with 76 mm wide feed chute that prevents oxidation and reduces clean up time too. It has a Reverse function to prevent clogging issue. All the detachable parts are dishwasher safe. This is one the best easy to clean juicer certified by FDA, UL, ETL, GS, CE, ROHS and comes with a 10-year long warranty.
Pros
Cons
1. Large feed chute reduced prep time
1. Little pulpy juice
2. Convenient handle to move easier
2. Loud during operation
3. Overheating protection mechanism
4.Comes with non-drip smart cap
5. Space-saver
6. Constructed of high quality and anti-oxidation material
Clean Up
We recommend cleaning juicer immediately after every use so that it prevents from pulp residue stick inside and cleaning makes much harder.
Pre-wash all of the juicer parts is recommended. For the pre-wash process, you need to feed water in feed chute and run the juicer. Then unplug the juicer and disassemble the parts. Nozzle, mesh, augur, juice cap put in hot soapy water to soak for at least 2-3 minutes. Make it clean with cleaning brush. Wash it under running water.
Following is the video review of this juicer. Take a look.
Click here for Best Masticating juicer Under $200
2. Omega Vrt400 Vertical Masticating Hd Juicer
Omega Vrt400 vertical masticating Hd juicer is latest new single augur juicer model by Omega. If you are serious juicer this juicer is best for you.
Most of the masticating juicers by Omega use the horizontal masticating system. This juicer comes in sleek, small and vertical design. But that doesn't mean they compromise the quality.
It is sturdy juicer as it is equipped with powerful 150W motor, heavy duty augur and juicing screen. The augur is capable to handle all fruits and vegetables with other ingredients like nuts and frozen fruits. It has dual-stage juicing system for higher yield of juice from produce. This vertical masticating juicer is featured with auto pulp ejection system for continuous juicing and juice tap to prevent dripping.
This juicer operates at a slow speed of 80 RPM. It means less heat generation and more nutrient preservation. The juice extracted from this juicer has 72 hours long shelf life.
 Below video that shows how it works efficiently to extract juice from ingredients.
Pros

Cons

1. Small footprint
1. Small feed chute
2. GE Ultem augur
2. Expensive
3.Quiet operation
4. Mixing juice tap function
5. 15-year long warranty
How To Clean?
This juicer comes with automatic wiping system. The juicer uses the silicon wiping blade to clear screen from the excess pulp. This helps to clean the screen easily. It also has a self-cleaning system. You just have to simply pour the water through the juicer before a switch to another ingredient.
It takes about only 5 minutes to clean it under running water. You just have to close the juice tap and fill with water and turn the juicer on. You need to remove flap on the bottom to clean the pulp spout. You can wash the parts with warm soapy water and brush provided with a juicer.
Below video that shows how to assemble and extract juice from ingredients.
3. Kuvings B600S Whole Slow Juicer Review
Kuvings is one of the leading brands that has been manufacturing kitchen appliances since 1978. They are well known for producing masticating juicers and won awards many times in trade expos.
Kuvings B6000S is competitor juicer for Omega brand juicer relates to quality at the comparatively lower price. It is fixed with 240W powerful AC brushless motor to crush the produce with less difficulty. It is constructed of Ultem Tritan ABS and PC premium design shape that looks elegant in your kitchen. This juicer has a unique patented technology of Juicer Module Comprising System to extract maximum nutrients from produce. This Kuvings juicer operates slowly at 60 RPM which is comparatively slower than a standard masticating juicer. It comes with juicing bowl with removable Silicone seal at its center to prevent leakages. The blank homogenized screen makes it more versatile as you can make frozen fruit drink, nut butter, purees, sauces and many more. 
Pros

Cons

Wide feed chute for fast juicing process
Occasional clogging
A drip-free smart cap to avoid accidental spills
Motor tends to overheat quickly
Versatile
Fairly quiet
Stain resistant parts
10-year long warranty
Clean It Up
Kuvings provided green cleaning tool that cuts down the cleaning time as well as makes cleaning breeze. Normally, the trickiest part of the juicer to clean is the screen. But Kuvings makes it easy by providing two regular cleaning brushes and one special automatic screen cleaning tool. You just have to insert the screen into automatic screen cleaning tool and spin the tool. You notice that all the pulp residue and fiber will be totally cleaned out after few rotations. You can wash other parts with just rinsing.
Watch the below video that for closure look to the features and demo of this juicer.
4. Cuisinart CJE-1000 Juice Extractor
Cuisinart CJE-1000 is centrifugal juicer equipped with 1000W powerful motor. It is made up of die-cast stainless steel that makes it long-lasting. The control dial having blue LED light ring to control over juicing speed. It is featured with 5-speed settings for different juicing needs. You can use lower settings for soft fruits and higher settings for hard produce. It comes with two-liter pulp catcher and 1-liter juice jug. It operates quietly and creates less foam at the lowest setting. It comes with special foam filter for getting ultra-pure juice.  It has an external pulp-ejection system for continuous juicing.
The major problem with most of the centrifugal juicer is juice drips when you remove the juice container. But Cuisinart removes this problem by providing anti-drip flow spout. It enables you to control the flow of the juice that comes out.  Overall the Cuisinart CJE-1000 juicer is made for large juicer batches which creates a minimum fuss.
Pros
Cons
BPA-free and dishwasher safe parts
Short extension cord
3" wide feed chute
Large footprint
Works great for hard produce like beetroot, carrot
Comes with Foam management system
Drip-free spout
Clean It Up
There are nine parts to clean after each juicing sessions which is time-consuming task to hand wash. But you know the best part? they can be washed on the top rack of a dishwasher which makes cleaning super-easy. The juicer is provided with a cleaning brush which is specially designed to clean disk and strainer basket. The cleaning brush easily removes the pulp caught in mesh filter. Do not use harsh cleaning products as housing is not scratch resistant.
Watch the following video that shows how it works with variety of  ingredients efficiently.
Click here for Best Juicer For Wheat grass 
5. Hamilton Beach 67650A Big Mouth Pro Juice Extractor
Hamilton Beach is an American manufacturer of home appliances. Hamilton Beach 67650 is one of the biggest selling juicers. This juicer comes in modern and stylish design with black and chrome trim that helps for hiding stains.
It is equipped 800W motor that produces healthy 1.1 horses of juicing power. This juicer has 3" wide feed chute cuts down your prep time. You can put a whole small apple, pear, averagely sized cucumber, tomato etc. But you need to cut down large apple, pineapple, watermelon etc. It produces 24% more juice than other competitor juicers. It is easy to use juicer as it has fewer parts to assemble and disassemble.
This one of the best easy to clean juicer comes with the container doubles as the serving jar. The large pulp collector bin enables you continuous juicing, so no need to make it empty frequently during juicing process. This juicer has stainless steel strainer for quick juicing. If you are on tight budget, this is a reliable juicer under $60.
Pros

Cons
Extra-large pulp bin
Only to process hard produce and citrus fruits
External pulp ejection system
Noisy
Dishwasher safe parts
Skeptical about durability due to the plastic housing
Inexpensive
Die-cast metal locking clips
Cleaning Time
This juicer is easy to assemble and take apart. Once you take apart pulp bin, there are very few parts for disassembling. It comes with the cleaning brush with micro-soft bristles for cleaning strainer basket easily. All the plastic parts except the motor can put in a top rack of dishwasher for cleaning.
You just have to soak strainer for a minute or two so that there is no need to scrub it for a long time. The pulp bin is large that seems difficult to clean.  But you can place the plastic bag in pulp container to catch a pulp which makes cleaning easy. It takes about only 4 minutes for disassembly and cleaning.
6. Breville JE98XL Juice Fountain Plus 850-Watt Juice Extractor
Breville is quite renowned brand in the line of centrifugal juicers. It comes with heavy grade polymer body which is obviously stronger than an ordinary plastic body, that makes it more durable.
It is fixed with 850W powerful dual-speed motor operates at 6500RPM and 12000 RPM for hard and soft fruits. It has a fast juicing system as it takes only 5 minutes to make a fresh juice from produce without chopping them. It is equipped with stainless steel cutting disc for efficient juicing. It enables you to get 30% more juice and 40% more vitamins from the produce.
This juicer comes with the pulp container with an integrated handle having a capacity of 2.5 liters. It comes with juice jug with froth separator. All the parts of the juicer are BPA-free for safe use. It is featured with overload protection as it shuts down automatically when juicer is overloaded.
Pros

Cons
Fast juicing
Extracts wet pulp
Dual-speed motor
Not efficient for leafy greens
External pulp ejection system
Some leakage issue
Extra wide 3.3-inch feed chute
Safety locking alarm
Convenient cord storage
Clean It Up
All the parts except the nutri-disc and food pusher are dishwasher safe as it can be washed in the top rack of the dishwasher.
This juicer comes with the cleaning brush which makes cleaning easy. The cleaning brush helps to remove tiny particles of fruits and vegetables that stuck into the mesh screen. The mesh screen is little hard part of cleaning otherwise all parts can be easily washed with water and bit scrubbing. Ease of assembly and disassembly reduce clean up time considerably. You can place the plastic bag in pulp container. When bag fills up with the pulp, you can easily throw it away.
Watch out the following video review of this juicer.
Click here for Breville BJE510XL Juicer Review
7. Nutri-Stahl Juicer Machine-700W Fruit And Vegetable Extractor
Nutri-Stahl is packed with 700 W motor dual speed motor, stronger than the juicers available at this price range out there in the market. It has turbo speed for soft fruits and super-turbo for hard ingredients. Heavy-duty polymer construction makes it durable. It operates at high speed of 22,000RPM. The stainless-steel micro blades extract 33% more nutrients and 40% more vitamins and minerals. It is featured with 72mm extra wide feed chute. This Nutri-Stahl juicer comes with a 1.5-pint jar to collect a juice and 1-liter pulp container. It is easy to use juicer as you can operate it with a single switch.
This juicer is constructed as strong as it can be used for commercial purpose and designed in such a way that it can be used at home. It is one of the affordable centrifugal juicers that you can buy.
Pros
Cons
Safety locking system
Messy
Powerful dual speed motor
Noisy
Overload protection
Comes with ergonomic fruit pusher
Dishwasher safe parts
Clean-It Up
The assembly of juicer takes only 1 minute and disassembly too. The removable parts of the juicer are dishwasher safe. You just have to disassemble the parts and put in top-rack of a dishwasher for cleaning.
If you want to clean it with manually, you need to rinse the pusher and little scrubbing for chute and strainer. You can clean it thoroughly with a cleaning brush.
8. Oster JusSimple 5 Speed Easy To Clean Juice Extractor
As the name depicts Oster JusSimple juicer is allows you ease of cleaning and it is very simple to use as well. It comes with an attractive sleek design with stainless steel finish that will add in beauty to your kitchen. It comes with the high grade powerful 1000W motor. The juicer can easily have fitted in the small kitchen due to compactness and small footprint. It comes with 5 speed that eases extraction process. So, it is right juicer for extracting juice from a variety of fruits and veggies. This juicer has a spout that can be closed to avoid dripping of juice. It helps to prevent a mess on your countertop. The juicer comes with 32oz. extra-large juice pitcher with froth separator and extra-large pulp collector that makes juicing easy.
If the parts are broken, they will difficult to replace easily. You should get it from the manufacturer that would take some longer time.
Pros
Cons
Easy usage and storage
Noisy
Easy customization and mixing up of juice
Pulpy juice
Easy to assemble and disassemble
Wide feed chute
Clean up
It is very easy to assemble and disassemble. The disassembly of dishwasher-safe detachable parts needs only 28 seconds. It has rinse and ready filter that makes cleaning easy. The juicer has distinctive mesh coating, so that less scrubbing required. The convenient Rinse and ready filter enable you to clean it in less than one-third of the time that would need to clean of stainless steel construction. This reduces your cleaning time.
You need to take out the container and then remove the strainer. You require soaking strainer for just 30 seconds before cleaning. Clean-up of juicer takes only 3 minutes.
9. Gaurmia GJ750 Wide Mouth Centrifugal Juicer
Gaurmia is a popular brand in the line of quality juicer. As the name indicates Gaurmia GJ750 juicer is featured with a wide mouth to deal with whole small fruits and large chunks of ingredients.  It is powered with the 850W motor to handle whole fruits or large chunks efficiently. This juicer has two speed settings- low for soft produce and high for hard produce. The juicer comes with removable pulp tank having a capacity of 8.5 cups for smoother juicing. This centrifugal juicer weighs about only 9.9 pounds. The beautiful and modern design with stainless steel finish looks gorgeous on your kitchen countertop. Stainless steel finish also helps to reduce the noise level when it is in use.
Pros
Cons
Wide feed chute
Not efficient for leafy greens
Dishwasher safe parts
Inexpensive
Clean It Up
The stainless-steel exterior of the juicer makes it easy to clean. You can simply wipe out the exterior with damp cloth. Wide feed chute is also allowing for ease of cleaning. Other parts of the juicer you can take apart easily and can rinse under water quickly. If you don't have time to wash it by hand, you can put them in a dishwasher as parts are dishwasher safe. You can clean the all residue stuck in the strainer with help of the cleaning brush. You need to simply rinse the pulp container.
10.Bella 13694 High Power Juice Extractor
Normally the juicer under $50 comes with the underpowered motor. But Bella 13694 juicer is fitted with the powerful 1000W motor though it comes under $50. It has 2-speed settings- 14000RPM at high and 12000RPM at low. The housing of juicer made up of shiny polished stainless steel. This steel housing has a locking mechanism that avoids stains. It has 1-liter capacity juice cup with splash-free lid and removable pulp container. The juicer comes with rubber feet that avert accidental slipping on the countertop. It has the micro mesh filter for smoother juice. This juicer comes with 2-year warranty.
Pros
Cons
BPA-free
Not efficient for leafy greens and soft fruits
Dishwasher safe
Extracts slightly wet pulp
Affordable
Powerful strong motor at this price range
How To Clean
The juicer comes with cleaning brush to clean the strainer and cutting disk. All the detachable parts are dishwasher safe. You can also clean it under running water. But never immerse a motor in water as there is a risk of damage. The splash-proof container avoids the mess on the countertop. The disassembly and cleaning take about 5 minutes.
Wrap Up
If you are not a big fan of eating a variety of fruits and veggies, then juicing is the best way to have it easy. It takes you up to the whole range of different health benefits. So, a juicer would be quite vital investment for your health.
Whether there are all benefits of juicing that motivates you for a healthy lifestyle, you could have stuck to the demotivational factor of juicing i.e. cleaning of juicer. So, we mentioned above Best easy to clean juicers that make your life easy and simpler. They make cleaning task trouble-free. It also removes the cleaning hindrances to some extent that comes your way of juicing.