( Disclaimer: As an Amazon Associate, we earn commissions from qualifying purchases at NO additional cost to the customer.)                                          
Are you searching for a slow masticating juicer that is not going to hurt your wallet? Then Aicok Slow masticating juicer is a quite best option for you.
There are cheap centrifugal juicers that kill the essential nutrients of the juice. The juice from masticating juicer is highly nutritious, having longer shelf life and ultimately better quality juice. That's why most of the people prefer the masticating juicers over centrifugal one.
Most of the masticating juicers are quite expensive juicers. But now with Aicok slow masticating juicer you can enjoy highly nutritious juice without breaking the bank. Though Aicok is a new brand in the market founded in 2015, it has become very popular in short period of time. This is one of the best selling and highly reviewed juicers of 2017. It is the best choice for those health-conscious people who want to add variety of fruits and veggies in daily juicing and have healthy drink without raise in temperature thus ensuring maximum nutrient concentration.
Specification
| | |
| --- | --- |
| Product Name | Aicok Slow Masticating Juicer |
| Colour | Black |
| Weight | 3.4Kg |
| Wattage | 150W |
| Voltage | 110V |
| Speed | 80 RPM |
| Juicing Method | Single Stage |
| Pulp Ejection | Auto |
| Dimension | 11.8 x 6.5 x 13.7 inches |
| Cord Length | 4.0 ft |
| Warranty | 2 Years |
Click Here for Latest Reviews and Price of Aicok Slow Masticating Juicer
Features Of Aicok Slow Masticating Juicer
Following are the important features of the Aicok Slow Masticating Juicer.
Stylish design
The Aicok slow masticating juicer comes in contemporary design with slim body. It comes with the cool black finish and shiny green nozzle. The Black finish eases the cleanup process. Overall its stylish and sleek design, looks elegant in your kitchen.
Auto pulp ejection
This juicer has featured with auto pulp ejection system for the continuous juicing process, in which the pulp directly goes into the bin. This helps to save your juicing time.
Reverse function
The juicer has a convenient reverse function. It means you can control the direction of juicing to prevent clogging issue. If the juicer is overloaded or any fiber residue stuck inside, you can turn it in reverse direction by simply pressing R switch.
Powerful motor
The Aicok juicer is fixed with powerful 150W DC motor that ensures the durability of the juicer. It operates at very slow speed i.e.80 RPM. This enables to yield juice without oxidizing the food to preserve the nutrition of the juice.
ETL certified
The Aicok Slow masticating juicer is UL and ETL certified. It is very safe, as it meets electric standards. It ensures the overall safety of the appliance.
Environmentally friendly material
The juicer is constructed of environmentally friendly material. The auger is made with PMMA, non-toxic and environmentally friendly material. It ensures you are not adding any toxins to your healthy juice.
Slow masticating technology
Aicok juicer uses slow masticating technology for extracting a juice from ingredients. It minimises heat during juicing process and ultimately minimizes oxidation of vitamins and minerals of juice. The shelf-life of juicer is 72 hours which is absolutely longer than any centrifugal juicer.
Check Out For Best Masticating Juicer Under $200 Review
Quality of Juice
The Aicok slow masticating juicer makes highly nutritious juice with their single augur and slow masticating technology. With slow speed, it minimizes the heat and oxidation of juice. So you can store the juice for minimum 2 days. It can handle wide variety of produce such as leafy greens, soft and hard produce.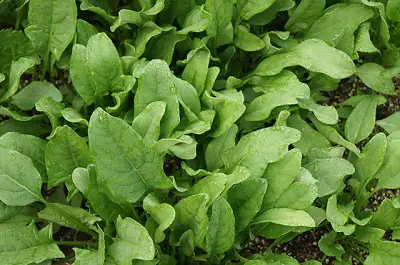 Leafy greens
Aicok works great to juice leafy greens like kale, spinach, and even wheatgrass. But sometimes there is unexpected foaminess in the juice made from leafy greens.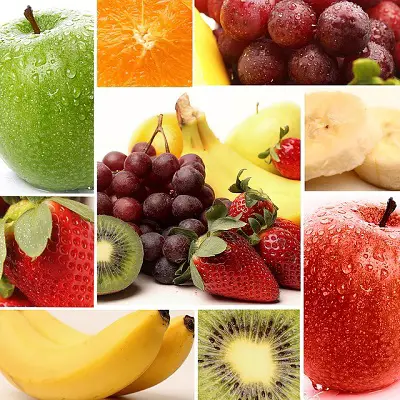 Soft produce
This juicer does a decent job of juicing soft produce like apple, orange. There are little pulp and foam produced during the juicing. It yields an average amount of juice from soft produce.
You should remove the seeds before inserting it into feed chute. If you feed the fruits with seeds, it will not break and creates friction against the augur. The final juice tastes bitter, if seeds are not removed.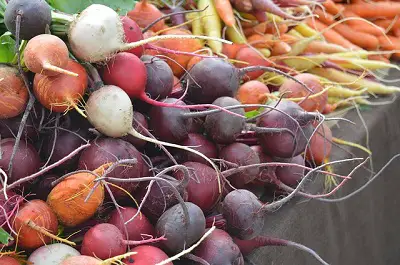 Hard produce
The hard produce like carrot, beetroot should be chopped before inserting in feed chute. The mild amount of pulp and foam is created
Click Here for Latest Reviews and Price of Aicok Slow Masticating Juicer
Pros
High nutritional value
The Aicok juicer is designed in such a way that it ensures maximum retention of nutrient and flavor that many other juicers lack. When juicer crushes the ingredient to extract juice, it can adversely affect the nutrition. But due to slow masticating process, Aicok juicer smoothly separates the juice from the produce which results in smoother and more nutritious juice.
Affordable
If you are thinking about to buy the masticating juicer, you notice that they always come with high price tag. But Aicok masticating juicer is quite affordable. Though it is one of the most affordable juicers in the market, it is packed with best optimization features that you need.
Easy to clean
The Aicok juicer is quite easy to clean. There is no any place where the pulp gets stuck and dries out. As it has pulp ejection system, you can make large quantity juice. You need not have to stop, to clean it until juicing is completed.
The parts of the juicer that need to clean after use are dishwasher safe. The parts which are not dishwasher safe are very easy to clean by hand.
Works great at fibrous vegetables
This Juicer works great for juicing fibrous vegetables like ginger, barley grass, apple, celery, wheatgrass and other leafy greens and fruits. The juicer processes fibrous vegetables in a healthy way as it leaves enzymes and trace minerals in your juice. The pulp is quite dry and decent amount of juice is produced with fibrous vegetables.
Quiet operation
The juicer equipped with the special decelerating gear located inside the motor. It helps to reduce noise and vibration too. So it comes with the limited noise level at 60 decibels. If you are from one of those who makes juice early in the morning, you will not disturb other family members with juicers noise. It is quiet enough to be used in the early morning.
Safety
It has a motor protection system. As it has DC motor, there is a short delay when it is powered ON. It is also equipped with a reverse function to prevent clogging.
Easy to assemble and disassemble
It is very easy to put together the parts of the juicer and take apart as well. The juicer is also simple to use.
while juicing hard produce.
Cons
Narrow feed tube
The Aicok juicer comes in slim and sleek design with tall and narrow feed chute. You have to chop vegetables into smaller pieces before inserting in feed chute. So, you have to spend more time for preparation.
Plastic parts
The most of the parts of the juicer are made of plastic. Due to plastic parts, it doesn't seem much durable. The plastic develops scratches on it easily while cleaning. So there is huge possibility of bacterial growth in that area.
Messy
There is a flaw in designing a spout. The juice runs down through spout that creates huge mess every time.
Check Out For Best Masticating Juicer Under $100 Review
Following is the video review  that shows how to assemble, use, and disassemble the Aicok juicer. Take a look.
FAQ
How much juice can you make at a time without having to clean-out pulp?
Ans: You can make 6 oz. Juice without having to clean- out pulp. After that, it is inclined to getting clogged.
How does this juicer handle seeds?
Ans: The juicer manages seeds from most of the common fruits. You will find the bitter taste of your final juice because of seeds. So we recommend removing them always.
Does this masticating juicer suitable for nut milk?
Ans. No, we don't recommend this Aicok slow masticating juicer for making nut milk. It is great for juicing fruits and veggies.
Does it come with the warranty, how long?
Ans: Yes, it comes with "24 months warranty" and lifetime technical support.
How long is average clean-up time?
Ans: Clean-up is very easy. The average clean-up time for the juicer is about 10 minutes.
Check Out For Best Juicer Under $300 Review
Our Verdict
If you are a beginner for an art of juicing, then this Aicok slow masticating juicer is the best choice for you. It is one of the hot selling masticating juicer on Amazon.com. This juicer has excellent juicing ability considering the affordable price range.
The eco-friendly and contemporary design makes it a great addition to your kitchen. It looks elegant on your countertop. So, you don't need to hide it in the cabinet.
Though it does not come with fancy bells and whistles (grinding, food processing, mincing), it does a great job at juicing. If you are looking for a juicer for green fibrous vegetables, then this one is best for you. If you are looking for something more with juicing go with the Omega juicer.